Brenda Adams, M.D., RCC, is a Principle Faculty member with the City University of Seattle Master of Counselling Program on Vancouver Island. She also works as a counsellor in private practice and with H'ulh-etun Health Society. Brenda developed a Response-Based approach to grief counselling with special applications to therapeutic interventions following the death of someone who subjected family members to violence or other forms of abuse.
Brenda also combines her unique background in medicine to examine implications of leading edge genetic and epigenetic for the practice of counselling therapy and has presented workshops on this topic locally, provincially, and nationally.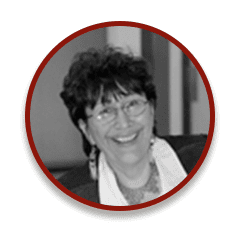 Anne Maje Raider was born in Ross River, Yukon, into the traditional Kaska family of Pete and Lena Charlie. She completed her high school education in Whitehorse, Yukon and has pursued post-secondary education in accounting, management, group facilitation and community development that included counselling skills, dealing with family violence, suicide prevention and intervention and strength-based approaches to planning and development.
Ann was the first democratically elected Chief of the Liard First Nation. She served in office from 1992-1998. During her tenure in office she carried out the community's voice and focused on its priorities, such as community development, healing, and wellness.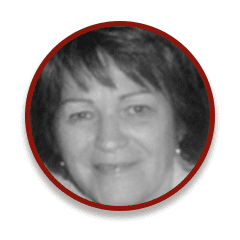 Dr. Imelda McCarthy works as a systemic/collaborative therapist, supervisor and coach at the Fifth Province Centre in Dublin. Imelda has worked under the guidance of Spiritual Teacher, Sri Vasudeva for 13 years, is president of their meditation community in Ireland and has co-developed with him spiritual elements of a co-creative approach. In the academic and therapy fields, she is on the faculties of the TAOS Institute PhD Programme, the Houston Galveston Institute, the G & I Institute (Czech Republic), Context (Berlin), and the Institute for Systemic Studies (Hamburg). Her work on the Fifth Province has been published and presented internationally in over 20 countries and has been translated into 8 languages.
She is one of the co-founders of the Family Therapy Association of Ireland and the first FT training programmes in Ireland. She's on the editorial boards of the Journal of Family Therapy (UK), Human Systems (UK), the Journal of Community Work and Narrative Therapy (Australia), and the International Journal of Collaborative Therapies (USA). Her co-edited book with Carmel Flaskas and Jim Sheehan, 'Hope and Despair in Narrative and Family Therapy' was published by Routledge in May 2007.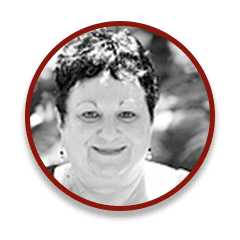 Angela began working as a refugee worker in 1987 and was instrumental in developing the first Outreach Program in Western Australia designed to support women and children to make a fresh start. She worked alongside advocates from the 1990's to the present day calling for the right for women to remain in their own homes following domestic and family violence; and that the perpetrators should be the one to leave.
Angela believes that it is vital for victims to be provided with positive social responses when reporting and/or disclosing domestic and family violence; therefore, initiatives such as Safe at Home and Safe at Work act as community interventions that provide 'wrap around' support to women and children and work toward reducing further levels of violence and homelessness.